Photo Tours in Madrid
IMPROVE YOUR TRAVEL PHOTOGRAPHY
Do you want to improve your travel photography skills while discovering the historical centre of Madrid, the vibrant Spanish capital city?In 2021, the Paseo del Prado and Retiro Park, two of Madrid's most famous landmarks, have been added to the UNESCO World Heritage List. This is just one of many reasons to roam the streets of Madrid with your camera!Join me for a 3-hour photography tour that will fit seamlessly into your plans for a weekend or short stay in Madrid (see FAQ).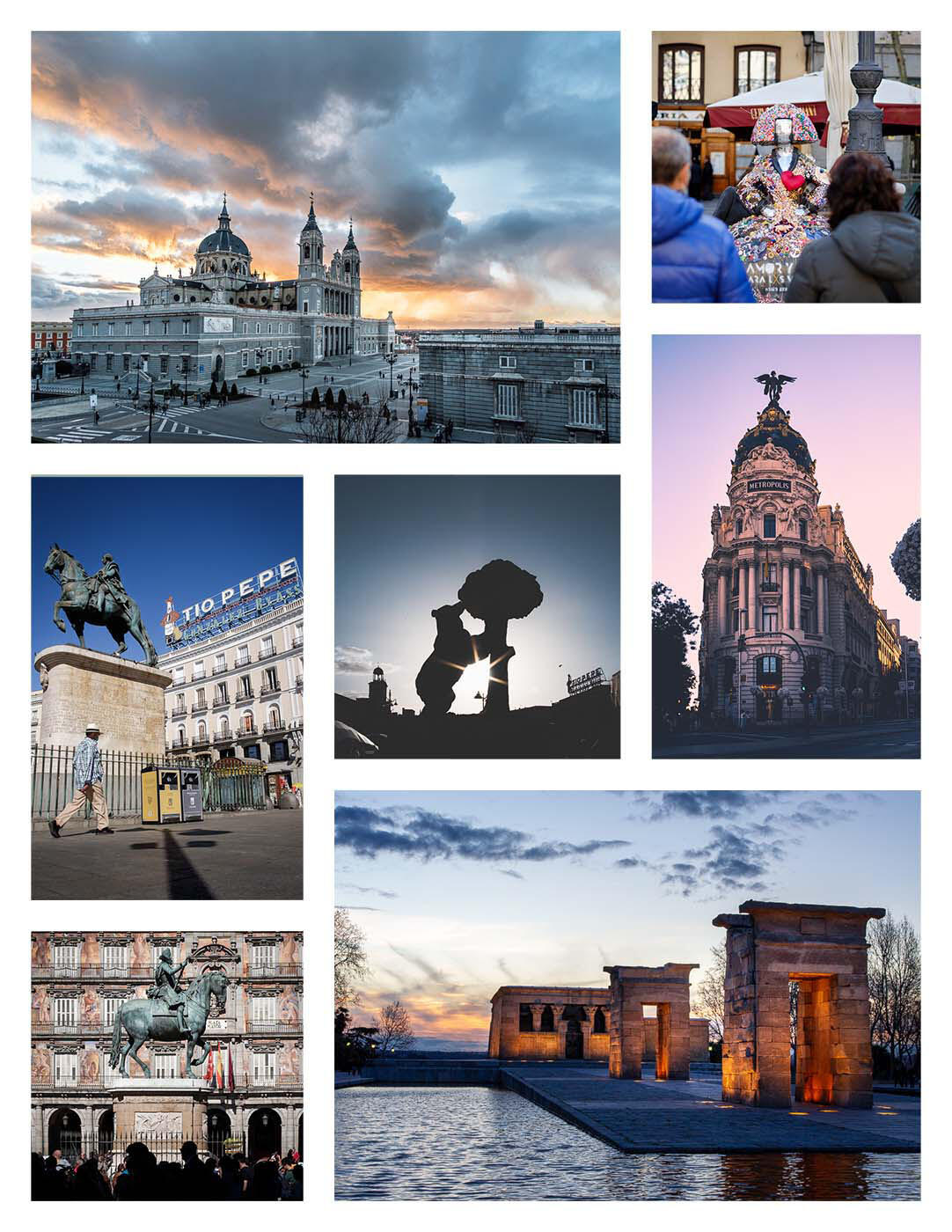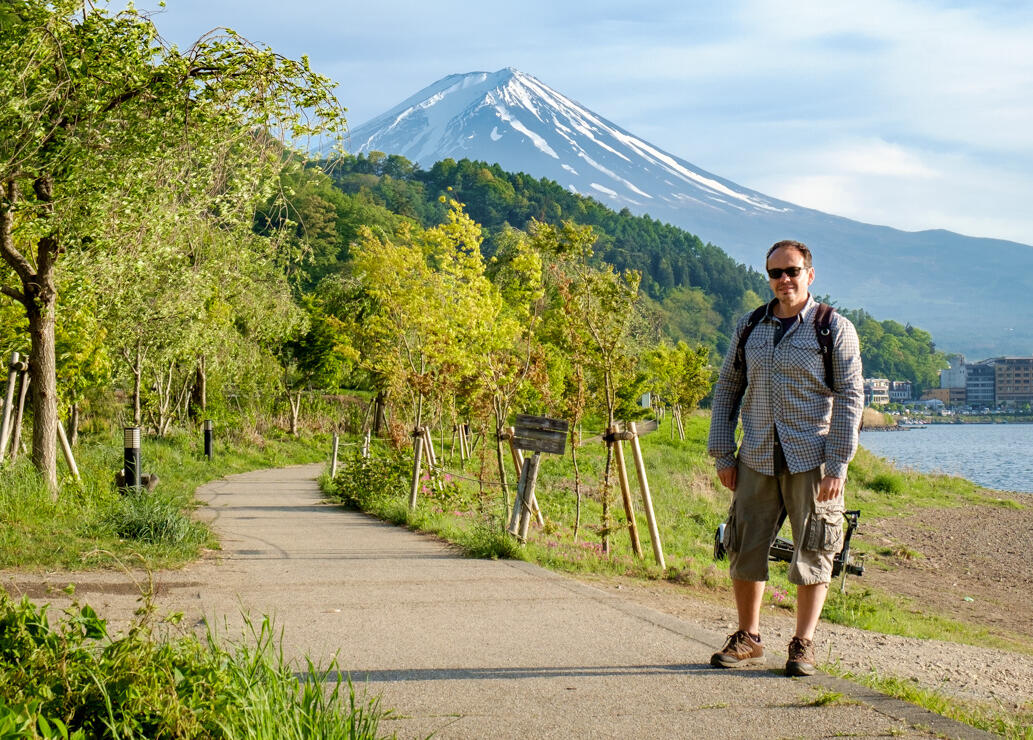 about
Hi, I'm Fernando Cortés, a travel photographer from Madrid. After many years in other industries while having photography as my passion, I started working full-time as a freelance photographer in 2017. My work has appeared in magazines and newspapers like National Geographic Traveller (UK), El País, the South China Morning Post, Travel + Leisure India and the Garuda Indonesia inflight magazine. Some of my images have been published in books and used by companies like Samsung in promotional materials.After two decades exploring the streets of Madrid with my camera, I would love to help you improve your photography skills in my wonderful hometown.Although a proud Madrileño, I have spent half my professional life living and working abroad and am proficient in English, so you don't have to worry about the language barrier.To know more about me and my work, please head over to my main website.
Why join this photowalk?
Have you ever been disappointed by the photos you took in a trip?
Have you ever felt that the photos don't quite reflect what you saw, or what the place or a particular scene looked like?
I definitely have!
If that's happened to you too, you should join this photowalk!
---
What will you learn?
Be a

more deliberate

photographer.
The importance of

framing and composing

your shot.
The 3 main elements:

light, time

&

timing

.
Take advantage of

hidden/less used capabilities

of your camera.


Simple tips and techniques

to capture more compelling images.
FAQ
What will be the meeting point for our tour and what time will it start?
We will meet at an easily accessible spot in central Madrid, depending on the season and the specific neighborhoods we decide to cover on that day. Times will depend mostly on the season and can be adjusted to suit your needs, but normally we will meet at around 9 AM for the morning tours, and 5:00 PM for the afternoon/evening ones. We will walk quite a bit, so wear comfy shoes.How many people will join the tour?
Up to 4 people, unless you'd like to be the sole participant, or be joined just by your group of family/friends. In that case, let me know and I'll make the tour private at no extra cost for you.Who is this tour for?
Everyone, from beginners to amateurs and advanced photographers. Groups are small, so there's enough time for one-on-one tuition adapted to each participant's level.What camera and lens do I need?
You will get the most out of the experience with any camera with full manual controls. If you bring an interchangeable lens camera, a general purpose zoom lens is more versatile, but feel free to bring whatever lens happens to be your favourite!
Don't forget to bring a fully-charged battery, a spare, and one or two memory cards!
The standard tour is very practice-oriented, so there are no formal classes or group critiques. However, while out and about we will have enough time to discuss some of the theory and address any questions. Once at each location, you will have freedom to shoot with the group or explore on your own. After the tour, you can send me a Dropbox link (or similar) to your favorite 8-10 shots from the tour, if you'd like to receive private feedback by email.What is the price of the tour?
The fee is 60 EUR per person. You get 20% off if you book for 2 or more people (48 EUR each).How can you book your spot?
Email me at info@phototoursinmadrid. To book your spot, pay €30 in advance by PayPal, and the remaining amount at the start of the tour. Please let me know if you can't use PayPal.Is it possible to cancel?
I will do my best to reschedule the tour to a more convenient date for you, but if this is not possible, cancellations will only be accepted up to 48 hours prior to the start of the tour. I will refund you the full deposit minus a €5 administration fee.You are visiting Madrid for a few days, which day should you join the tour?
Any time you like, although the first or second day might be best: you would get a first look of some of the most interesting spots in the city along with the photographic tuition.
Looking forward to meeting you soon in Madrid!
WHAT ATTENDEES THOUGHT
" Fernando is a great instructor. My friend is a much better photographer than me and he still learnt a few things. "
Claire, U.K.
" The tour was a great resource for the best vantage points of iconic Madrid sites. Fernando knows the city well, and can show you the best places in this spectacular city! "
Mike, U.S.
" Super! Taught me some nice tricks and explained to me some functions of my camera. "
Audrey, France
" I had great fun and got some new ideas for my street photos. "
Natalie, Singapore
" Un taller muy práctico que me ayudó a entender conceptos básicos y a mejorar mis fotos. Fantástico para nuestra primera visita a Madrid. "
Ximena, México
Contact
Ready to book yet or do you have any questions?Send me a message and I will reply within 48h!